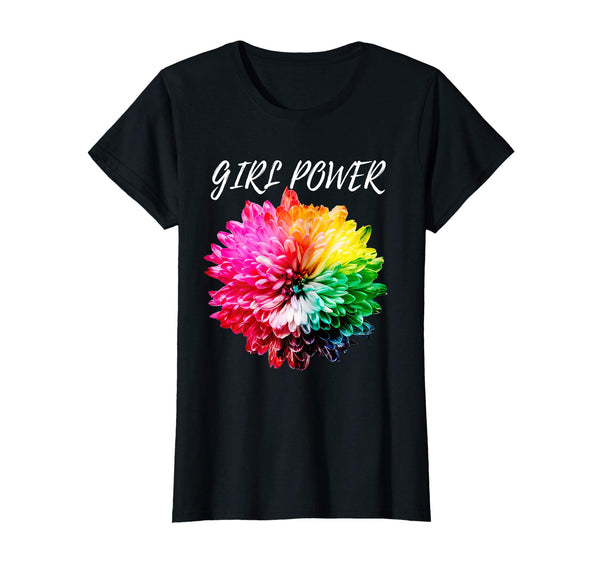 Womens Girl Power Floral Shirt Flower Tie Dye T-Shirt -10 Colors
Brand: Worldly Finds
Color:10 Colors Available on Amazon
Features:
Our Tye Dye Girl Power t shirt is a pretty Hippy Female empower her Gift for women, young girls or teens that love hippie colorful flower designs. This fun feminine t-shirt is a great gift idea for your Mom, Sister, Friend, Daughter, Aunt or Bff.
Flower power prevails in this lovely throwback style retro shirts, vintage tye dye colors shirts. A strong woman will love this self love shirt. A unique gift idea for Birthday, Christmas, Summer Camp, gardening,festivals,concerts, or back to school.
Lightweight, Classic fit, Double-needle sleeve and bottom hem
Details: This female empowerment shirt is gorgeous, full of life and the vibrant color of this tie-dye t-shirt is an extra special treat for flower lovers right out of the 70s tie dye era. Flower power and self confidence flourish and bloom together in this confident woman shirt. If you are a flower lover this is the t-shirt or tank top for you! Not only is this die-tie or tie die shirts for kids, it's for women who appreciate floral beauty shirts. This girl floral shirt displays intense pink, yellow, green, blue and red colors to match with many outfit combinations. The flower graphic is an artful rendition of its natural look into a psychodelic like image. Just as girls grow up and learn to be spectacular and full of self love, this flower design and print showcases this transformation. Let her buds bloom and display all the girl power and strength she has. Further, each layer of petals come in different color hues, much like the inner workings of a woman, smart and full of complexity and beauty. The vintage illustration shirt is full of life and love, just like you!
Package Dimensions: 10.0 x 8.0 x 1.0 inches