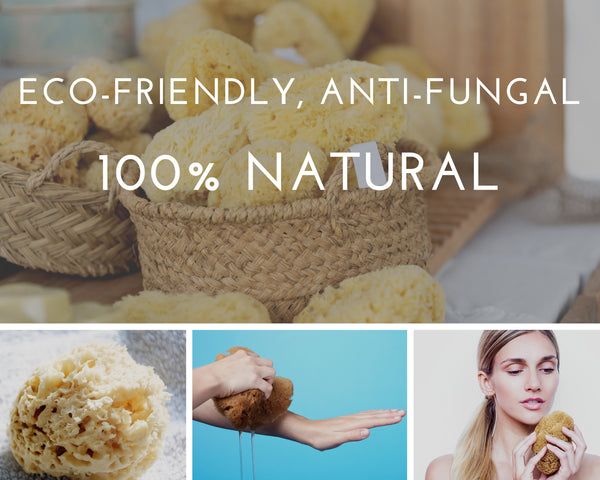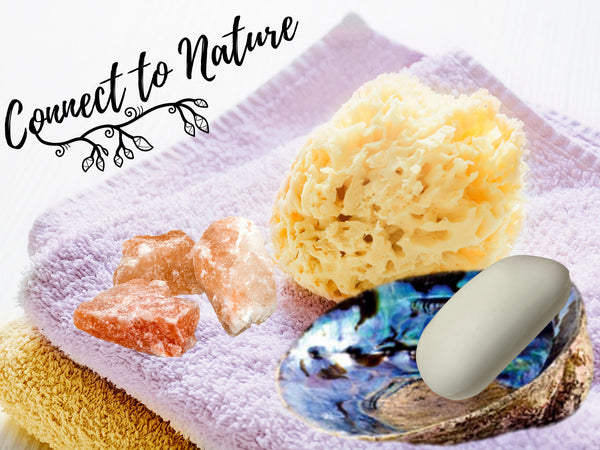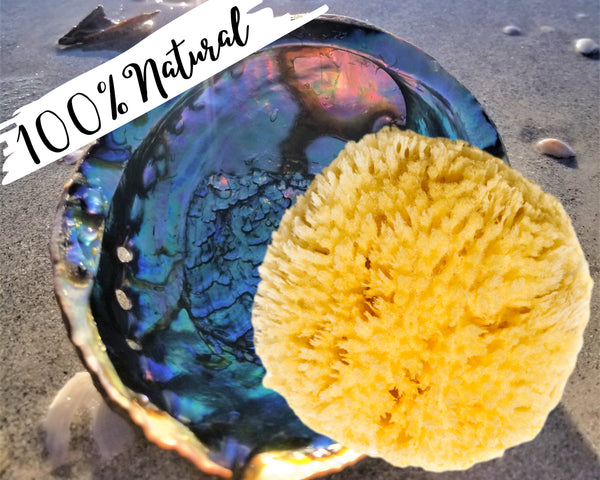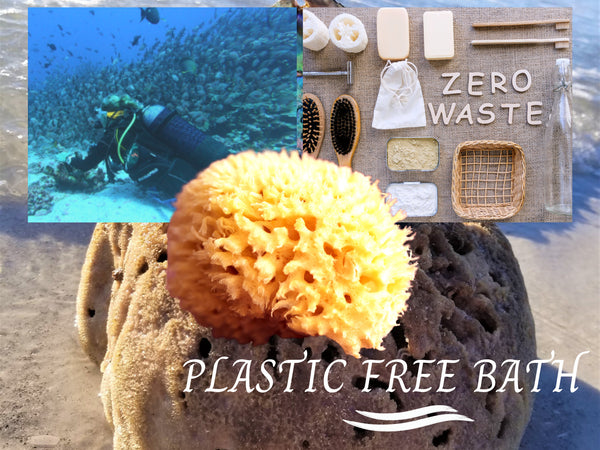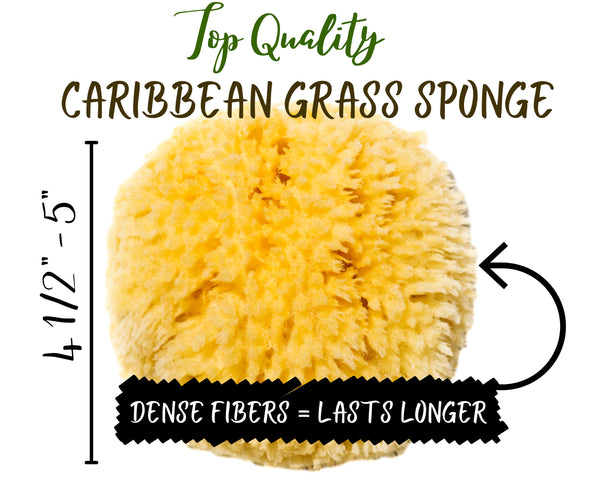 Sea Sponge 5" Natural Bath Sponge Set, Sea Sponges - Organic Natual Loofah Sponge - Sustainably Hand-Cut, Large Himalayan Salt Chunk, Soap Saver Bag, Zero Waste Gift Set (Natural Sponge - 2 Pack)
💙 Get ready for a nature-made luxurious experience that will change your bathing ritual forever. These 100% natural sea grass sponges from the depths of the Caribbean of highest quality for density and thickness which ultimately translates into a longer lasting sponge!

🍃 ALL NATURAL BATH SPONGE SET - 2 x 5" (+/- 1/4") Bath Natural Sponges for bathing or cleaning, biodegradable and plastic-free. The texture of these sea grass sponges is a soft sponge but with a texture strong enough for gentle exfoliation for daily use like a luffa sponge. We hand-pick our sponges for density and quality of sponge fibers so they last longer than normal with care, instructions included.
🍃 REUSABLE SOAP BAG - Our mesh soap bags for soap bars size 3.74"x5.71" have a drawstring for hanging, and are reusable. This natural soap saver bag, made of natural sisel fibers functions as a great exfoliating soap bag. This soap foaming bag is free of pollutants, also ideal for cleansing, detoxifying, or soaking salts. Many people love to keep the salt chunk in the bag in the bath and use to gently rub the skin to purify and detoxify. This bag helps you use every bit of soap for zero waste!
🍃 HIMALAYAN SALT CHUNK(S) WELLNESS BENEFITS - INCLUDED 7-9oz Total Weight (1-3 included based on weight) - Himalayan large salt rocks are a great addition to your home spa experience. Soak them in the tub with you to relax, soothe muscles, exfoliate, detox the skin and more! Each chunk lasts multiple baths (depending on size.) Simply put it in your reusable soap bag and soak it in the tub.
🦪 BATH SPONGE GIFT SET - Packaged in a beautiful turquoise velvet storage bag and packed with LOVE and shipped by our small family business in Florida, we are located close to Tarpon Springs - the sponge diving capital of the world. Care instructions are included for your sponges and salt rock use. Exclusive to Worldly Finds, shipped without plastic or additional packaging, paper and cardboard only!
TIP FOR LONG LASTING SPONGES - If using the sponges for household cleaning, never use bleach with these 100% natural sponges as bleach will destroy and break down the sponges. Please note, as the sponges are nature-made each has its own unique pattern and slight color variation, photos are for reference.
The Florida Fish & Wildlife Conservation Commission regulates the commercial and recreational take of sea sponges and through a series of 'crop / harvest rotation', ensure that the harvest of sea sponges never impacts surrounding ocean species.
Further, when sponges are harvested, the sponge divers hand cut each sponge to ensure that more than one inch of the base remains intact which allows the sponge to grow back to its original form.
Also, broken of bits of sea sponge are carried by off by water currents and have the ability to settle in another location and re-grow into a clone of the parent sponge.
Please note, as the sponges are nature-made each has its own unique pattern and slight color variation, photos are for reference.